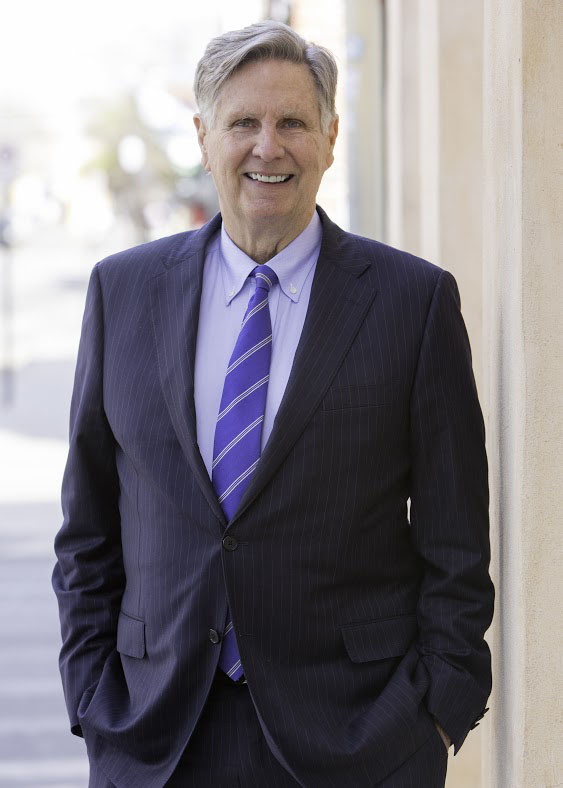 "We must meet the challenge rather than wish it were not before us."
Extensive Experience in Labor and Employment Law
Allan Holmes has been a South Carolina Supreme Court Certified Specialist in Employment and Labor Law continuously since 1988. He focused his practice in this area well before the specialty was recognized for certification. He served as a member of the South Carolina Bar's Employment and Labor Law Specialization Advisory Board from 1997 until 1999, and for many years, served as Chairman of the Labor Management & Relations Committee of the Labor and Employment Law Council. He is also a member of the ABA's Labor and Employment Law Section. He has served as an Adjunct Professor of Law at the Charleston School of Law, where he has taught employment law courses. He often instructs continuing legal education classes relating to employment and labor law.
Recognized and Honored
As a practitioner in labor and employment law, Mr. Holmes is the on-going recipient of Best Lawyers in America® recognitions for "Employment Law - Management"; "Employment Law - Individuals"; and "Labor Law - Management." He also continues to earn Super Lawyer® designation as a "Top Rated Employment and Labor Attorney in Charleston, SC". His Martindale-Hubbell peer review rating has consistently been 5.0 out of 5.0, AV preeminent. Recently, Mr. Holmes was honored by Best Lawyers® as "2015 Charleston Lawyer of the Year - Labor Law - Management".
Trial Lawyer with Diverse Experience
Mr. Holmes is a native South Carolinian who spent the entirety of the first six years of his legal career representing indigents in civil rights cases. He was selected as a Reginald Heber Smith Community Law Fellow for the first three years of this practice; during a portion of the period, he also served as a Lecturer at Law for the University of South Carolina School of Law; he thereafter became Director of Liigation for a multi-county legal services program; and then became the first Executive Director of North Carolina Prisoner Legal Services, a federally funded legal services program providing representation to the inmates of North Carolina prisons. The American Civil Liberties Union of South Carolina honored him as "Cooperating Attorney of the Year" in 1982.
Mr. Holmes began his private practice in Charleston as a trial lawyer in 1979. He first partnered in the firm of Halio and Holmes, and while there began to focus significant attention on labor and employment law matters. In 1983, he partnered with Coming B. Gibbs, Jr., to form the law firm of Gibbs & Holmes. The creation of the firm made significant trial experience available to employment law clients who had just begun to face common law claims and jury trials. Mr. Holmes has many years of experence litigating employment and labor law cases. He has also spent many years counseling clients in litigation-avoidance.
Responsible for Litigating a Broad Range of Employment and Labor Law Issues
Employment cases of note include: Rich v. Columbia Miyabi, Inc., 2019 U.S. Dist. LEXIS 60955 (D.S.C. 2019); Girard v. Fantasy Far East, Inc., 2019 U.S. Dist. LEXIS 60958 (D.S.C. 2019); Miller v. Garibaldi's Inc., 2016 U.S. Dist. LEXIS 42280 (S.D.Ga. 2016); Saint-Gobain Corp. v. Miller, 2014 U.S. Dist. LEXIS 165166 (D.S.C. 2014); Nelson v. Sci. Applications Int'l Corp., 2013 U.S. Dist. LEXIS 27657 (D.S.C. 2013)(R. & R., Bristow, Mag.); Outdoor Lighting Perspectives Franchising v. Lightscapes of Charleston, LLC, et al., 2012 U.S. Dist. LEXIS 194926 (D.S.C. 2012); Middleton v. Motley Rice, LLC, 2010 U.S. Dist. LEXIS 81242 (D.S.C. 2010); Ray v. Bowers, 2009 U.S. Dist. LEXIS 117637 (D.S.C. 2009); Shea Development Corp. v. Watson, 2008 U.S. Dist. LEXIS 22680 (S.D.N.Y. 2008); Outlaw v. Associated Container, 2007 U.S. Dist. LEXIS 69660 (D.S.C. 2007); Washington v. International Paper Co., 2006 U.S. Dist. LEXIS 100685 (D.S.C. 2006); Martin v. Orthodontic Ctrs. Of S.C., 93 F. Supp.2d 682 (D.S.C. 1999), aff'd 210 F.3d 361 (4th Cir. 2000); Nettles v. Techplan Corp., 704 F. Supp 95, 3 Indiv. Empl. Rts. Cas. (BNA) 1261, 28 Wage & Hour Cas. (BNA) 1427 (D.S.C. 1988); Gamble v. International Paper Realty Corp., 323 S.C. 267, 474 S.E.2d 438, 12 Indiv. Empl. Rts. Cas. (BNA) 127 (S.C. 1996); Cullum Mechanical Construction and Wokasch, 281 NLRB 453 (1986).
Firm Recognized and Honored in the Field of Employment and Labor Law
Gibbs & Holmes is listed in the Martindale-Hubbell Bar Register of Preeminent Lawyers as one of the nation's preeminent law firms in labor and employment law, and has enjoyed the rare distinction of selection by the U.S. News – Best Law Firms® as a Tier 1 Best Law Firm for Employment Law in Charleston for both individual employees and management. The Firm was simultaneously recognized as a Tier 1 Best Law Firm® in representing management in labor law matters.
CONTACT
843.722.0114
---
EDUCATION
JD 1973, University of South Carolina
BS 1970, University of South Carolina, Arts & Science Economics
---
BAR ADMISSIONS
Admitted to practice before all South Carolina state Courts, the United States District Court for South Carolina, the United States Court of Appeals for the Fourth Circuit, the United States Court of Appeals for the Federal Circuit, and the Supreme Court of the United States.
Member of the American Bar Association (Section of Labor and Employment Law); the South Carolina Bar (Employment and Labor Law Section); and the Charleston County Bar Association.
---