Published in the Post & Courier, June 10, 2020.  
Congress is debating whether it should provide businesses with various levels of immunity from COVID-19 illness claims. While Congress debates, suits are being filed across the country, and significant economic consequences threaten companies both large and small. The hospitality industry — a mainstay of the local economy — is among the most vulnerable.
It would be a mistake to think that patrons will never be able to link COVID-19 illness to hospitality venues. Consider this scenario: A tourist from Ohio dines at a downtown Charleston restaurant. Two weeks later, back in Ohio, the tourist is symptomatic and tests positive for COVID-19. The positive test leads to contact tracing. The restaurant learns that one of its servers was infected with the virus prior to the tourist's visit. In most restaurants, servers who serve particular tables at particular times are easily identified by records related to tips, tip outs, and credit card processing. The tourist and the server are linked. The tourist has been exposed to no other known carrier. Suit is filed. Now what?
Virtually all general commercial liability policies exclude coverage for losses related to bacteria and viruses. These exclusions became popular in 2006 after SARS. The hypothetical Ohio tourist's uninsured coronavirus claim could force the Charleston restaurant into bankruptcy — especially in the current economic climate.
Blanket immunity would leave the seriously ill without relief, while providing restaurants reduced incentive to protect their patrons. However, there are existing standards designed to protect patrons from the coronavirus, and many restaurants, like other hospitality venues, are adopting and maintaining the highest and most comprehensive of those standards.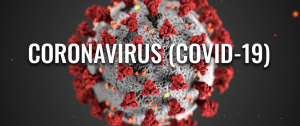 These best restaurants have extensive written policies and are serious about enforcing them. They insist that employees stay home if they have symptoms of COVID-19 illness, or if they have been exposed to anyone who has tested positive for it. They enforce a quarantine until such an employee documents a negative test result. They train employees in safety procedures specifically aimed at the coronavirus. They implement daily, recorded, employee temperature checks. They require masks, social distancing, appropriate employee hygiene, and regular, recorded disinfection of surfaces and facilities. They calibrate HVAC systems to ensure adequate air circulation in common spaces and restrooms. Management monitors day to day changes in CDC and other health authority recommendations.
These procedures, though rigorous, are not foolproof. The nature of the virus makes perfection unattainable. Nonetheless, the Legislature should provide some level of protection to restaurants and other hospitality venues that spend the time, money, and effort required by these best practices. Limiting liability provides a business with an incentive to protect the public health. In return, the business earns protection from economic devastation. A sensible standard would require anyone seeking a COVID-19 related recovery to prove that the business was "grossly negligent" or guilty of "willful misconduct" in its preparation, implementation, or enforcement of COVID-19 safety standards. Such a rule would protect the conscientious, but punish the uncaring.
The hospitality industry has helped make South Carolina the most popular of destinations, and that popularity has led to widespread economic prosperity. The industry deserves a modicum of protection from lawsuits which seek to recover damages for unavoidable illness. A qualified limitation on liability would serve both our economy and our public health.
Allan R. Holmes is a certified specialist in employment and labor law at Gibbs & Holmes law firm.
See the published Commentary here:
https://www.postandcourier.com/health/covid19/commentary-protect-our-public-health-and-our-hospitality-industry/article_dcb36d30-aa68-11ea-9827-ffdee563602d.html